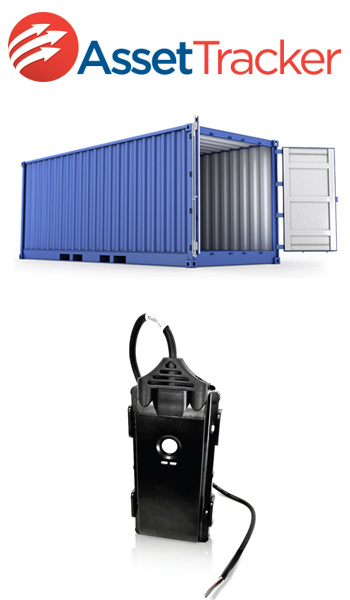 No matter what business you are in, missing, lost or stolen assets can cost you time and money. Asset Tracker enables you to track and manage your high-value assets; helping you to save money and run your business more effectively.
Whether your business uses trailers, containers, construction equipment, or other portable equipment, you'll always know where your assets are and what they are doing.
Product Description
Tracking for any asset
Track the physical location of your high-value assets:
Transportation: trailers, containers, rail cars
Heavy Equipment: cranes, backhoes, bobcats
Mobile Buildings: construction offices, sales offices
Other Machinery: generators, lighting, etc
Any moveable equipment, powered or not
Geo-Fencing & Point of Interest
Set-up a customizable boundary around any Point of Interest (POI) on a map; Use the Rules and Alerts features to stay informed of your asset(s) status within the POI.
Location Based Rule
Our sophisticated location-based Rules, allow you to define any actions, situations or events that are important to you.
For example, if you are leaving a large container in storage and you don't want the contents to be disturbed, you can set up a rule whereby you are alerted whenever the container's door is opened so that you can immediately take action.
Alerts
Receive alerts for any of the rules you set-up. Stay informed of events that are mission-critical to your operation.
Create and customize reports based on your management needs.
These are some of the reports that you can access and the information that they provide.
Activity: Provides details of the asset(s) activities of interest
Asset Temperature: The temperature readings during the report period
Congregation: When more than one asset was at the same location at the same time
Curfew: If assets were at a Point of Interest (POI), outside the POI's specified working hours
Events: When an event was triggered
Input: Details of sensor readings
Last Position: Last snapshot time and location of assets
POI: Information pertaining to asset entry and exit activity, related to Points of Interest
Position: Every snapshot of your assets, taken during specified times
Monitor the location and status of your high-value assets.
With Fleet Complete® – Asset Tracker, protect your business against unforeseen losses, lower insurance costs, and run your organization with confidence.
Benefits
Reduce theft and theft-related costs
Reduce loss or damage of goods in transit
Increase visibility of your assets
Optimize asset utilization
Receive up-to-the-minute status on sensor data